When I ask myself why my work spaces look the way they do?  Why the window in front of my desktop is bigger than my desktop, and why my other work space alternates as a dining table?  The answer is that for me making art is about living simply, and about being out in nature as much as possible.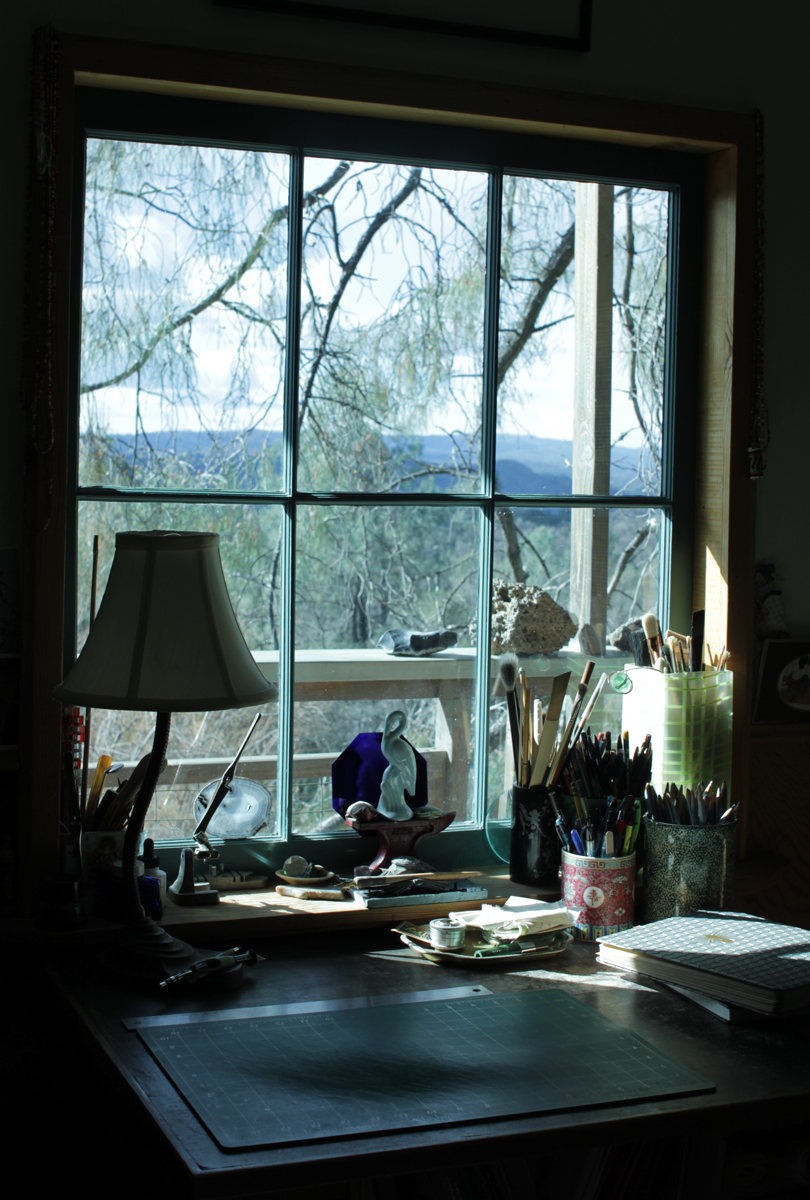 With a small house, as it turns out for me, more time is spent outdoors, or at least looking out a window.
For some artists, especially considering their chosen medium(s) and the size of their projects, a studio must be a necessity.  For me it would only divide my life into separate compartments, and complicate things for me.